Music Production @ York St John University
Your Future. Your Music. Your Way
With the COVID19 situation keeping us all in lockdown, we are unable to invite applicants to our course onto campus to meet you in person. We want to give you all the information you need to help you decide if Music Production at York St John University is a good fit for you. This page has been put together to as a 'Virtual Open Day' to help you with your decision as best we can.
There is a lot of key information about the degrees on the University webpages, but SoundOutput gives you more of a flavour of the experience students have on the course. What we teach, how we teach it, what you can expect to get up to, and what life is like on the course.
You'll see short videos from the teaching team and some of our professional guests about life on the course, as well as conversations from our current  students who have recorded some of their impressions of their experiences so far. On the rest of this website you can explore some of the work our students have produced.
If you have any questions about the course you can email askalecturer@soundoutput.co.uk.
If you want to get in touch with a current student to find out more from their perspective, we have volunteers ready to answer. Contact askastudent@soundoutput.co.uk
We offer 4 fantastic undergraduate degrees in music production. They are all based on the same structure and practical ethos, but each has a different production emphasis. This allows you to choose the course that best suits your interests and ambitions. Click on the image links below for detailed information about each course on the York St John University website.
HOW YOU WILL LEARN: PRACTICAL EXPERIENCE
We know that the best way to develop as a music producer is by producing a lot of music. Our courses put practical work at the heart of the learning experience. You will be immersed in a world of production projects, many of them with external artists and professional clients.
GET CONNECTED TO INDUSTRY
The staff team and visiting clients and artists are all well connected in the music and creative industries. Your lecturers are also professionals in the commercial world of music production, and this give us vital on-the-ground knowledge, connections and opportunities that we share with you in our teaching.
CRITICAL THINKING. CRITICAL LISTENING
A degree course involves developing your mind and your critical thinking. A Music Production degree also means training your ears.
The teaching team are all currently active in the professional world of production in their own fields. They bring their cutting edge knowledge, seasoned expertise, and network of contacts into the course experience.
The vast majority of professional music producers work as freelancers rather than for a studio or production house, taking their work on a project by project basis and building up a portfolio career. You will get a realistic 'work experience' of this kind of self-employment. You also gain a wealth of transferable skills that are very attractive to employers in many areas of the creative industries, widening your career options.
We'd love to show you around our facilities in person but obviously in lockdown, we can't right now. The 2 videos below give a flying tour of the Bunker, our main studio space, but there is so much more to our facilities. If you're really into the tech, you can download a technical resources document.
Check out what some of our current students have to say about the course.
Normally on an Open Day you'd get to meet some of our students and chat to them about the course. As we can't do that, what with one thing and another, one of our 1st years, Nina, used some time in lockdown to Skype with other students and chat about the course. These are unedited videos of their conversations as they reflect on their experiences so far.
If you have any questions for the students, we've set up an email.
YOUR LECTURERS
The long standing members of our community are the ones who have decades of professional music industry experience. They are all active music producers and are in charge of running our degrees.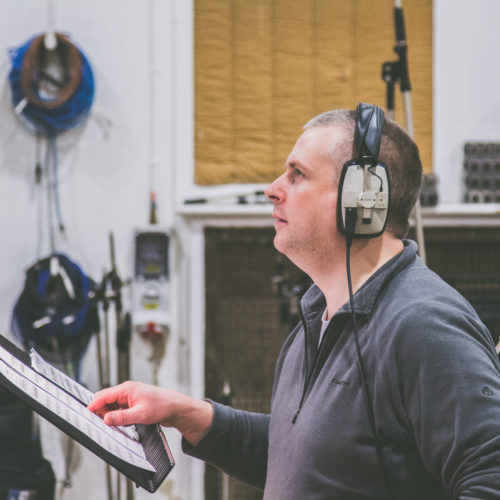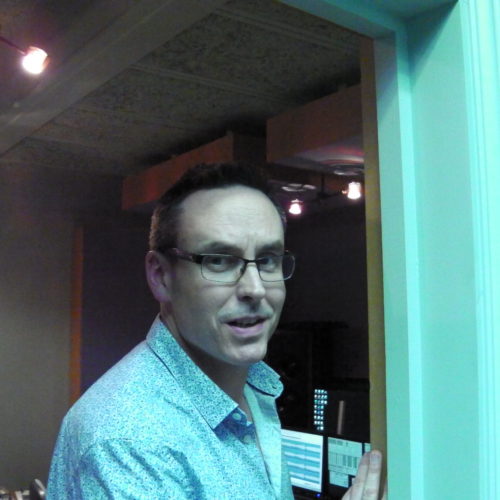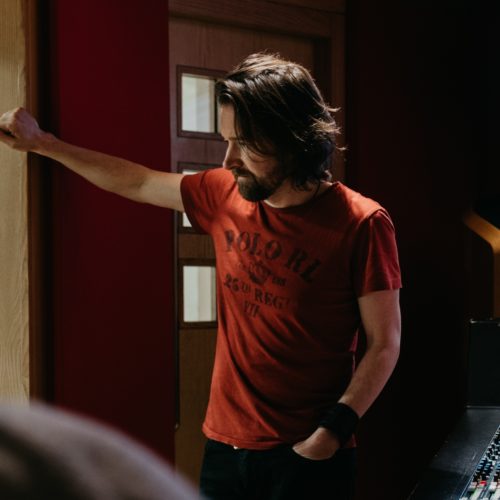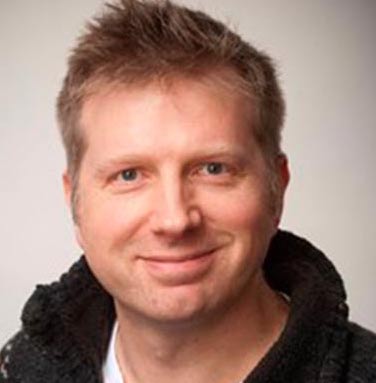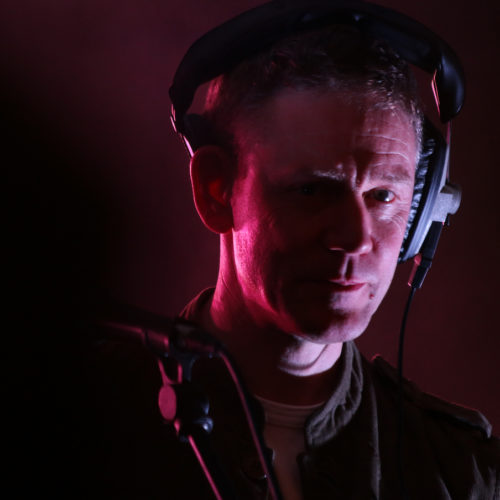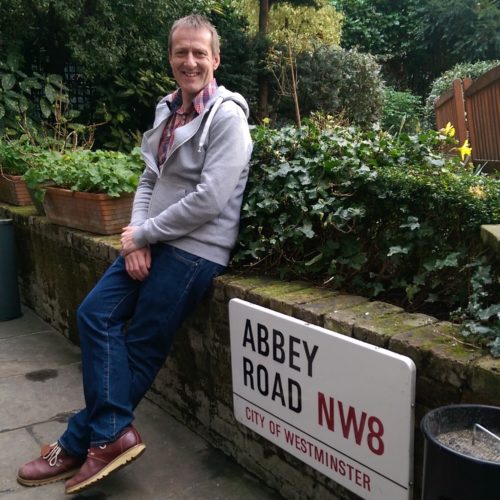 FAQ – Frequently Asked Questions
Do I need to play a musical instrument for YSJ Music Production
YSJ Music Production is a unique suite of programmes (see our ethos video) whereby we recognise that music production professionals can come from a wide range of walks of life. You might be a DJ rather than an instrumental performer. You still have musicality. You might be more interested in music business, and managing acts, engineers or working in an allied area of the music industry. All are valid. What we, at YSJ Music Production, look for are students who are engaged, proactive and have a passion for music, its industry and its community.
What equipment will I need to buy before joining?
When you choose to come to YSJ Music Production, you will be sent information of what we expect you to have – and there's not much. At present we're recommending that you purchase Beyer Dynamic DT770's and two USB3 hard drives (1TB minimum each).
We have small student numbers on purpose. Therefore there are several options for students to access specialist equipment. Although many students choose to equip themselves with their own laptops, mics and software in time, we ask that prospective students and parents refrain from rushing into purchasing. For one reason, you'll be able to take advantage of the significant reductions in price to equipment when you buy through UniDays – a student feature when you come here. More importantly, you can receive advice from our technical team and lecturers about what specification is best for what you're trying to do.
Why is YSJ Music Production different?
YSJ Music Production, has, over the past 15 years, developed an ethos that is, we feel, quite unique.
Size Matters. First of all, we're extremely fortunate that York St John is a small but beautiful campus and has a very supportive feel for all students. This means that we have extremely small student numbers in our area meaning that staff get to know their students really well, and therefore we're able to help develop skills directly, focussing on the individual student.
Output is key! Being creative and producing music is important to us, and we want you to keep doing it. You'll be making music all the time. The first years produce well over 10 tracks in their first year to a professional standard, working in teams and individually. This tradjectory continues and is a key aspect of what we do. You come to us to make music better, and we show you.
Feedback Loop. Every week, students in smaller groups, meet for two hours in their supervision group. The lecturer(s) and fellow students listen to everyone's production achievements that week and plans of action are agreed for improvement for the following week. This method of learning permits for constant improvement of a wide range of skills and professionalism.
Industry related. YSJ Music Production is proud to be connected to industry actively both by the work we do outside of the teaching, but also though the integration of industry partners who work with our students on an annual basis. We host an Industry Day each year with professionals from all walks of life including producers, artists, business owners and music production professionals.
What should I place in my Personal Statement on my UCAS Application?
Aside from the entry requirements set by the university (see http://www.yorksj.ac.uk for more details), we ask that you concentrate on the following in your UCAS applications. This is not a definitive guide, but will help you decide the kinds of things we're looking for.
When completing your personal statement, please consider the practice you're engaged in either as a musician, DJ, music producer, songwriter, plugger, promoter, engineer etc. We're keen for you to tell us the gigs you've put on, and most importantly the skills you've learnt as a result. Tell us about the experience and how you intend to put the skills to further use both on the course and in your future career. Consider the professional industry, and as a result, please tell us about the transferrable skills you have. Also please ensure you tell us about your other interests as they really help tell us about you.
If you have any further questions, please do not hesitate to email askalecturer@soundoutput.co.uk
I like York St John, but your courses are not quite what I'm looking for
If you're looking for something that appears not to match up with the courses we offer, please don't just dismiss it. The courses are titles at the end of the day. The content, in many cases, can be driven, to an extent, by you. For example your last year is mostly all projects you define yourself. We'd advise you email us on askalecturer@soundoutput.co.uk to ask specific questions and we can see if we can accomodate your chosen focus.
How much access is there to the facilities and studios?
Lots!
We are very fortunate that we have small student numbers, ensuring that there is plenty of time in the studios. We don't run quotas for students in the studio, and bookings can be justified as much as the studio is free. Similarly there are several location rigs which permit you to record at home, in one of our other lovely acoustic spaces and bring the work back to the studio.
Students in their third year are able to make use of the 24 hour access afforded to them for their major projects.
What are the lecturer's professional and industry backgrounds?
We're a small team, and each of us is very connected. Most of us are part time which is intentional. We are encouraged to keep up our professional careers as this brings so much real-world value to our teaching and ultimately student experience.
Russ' 'other' role is as a mastering engineer and has worked on well over 1000 records over the past fifteen years.
Chris Johnson is a member of several bands, notably UK prog giants Mostly Autumn, and has played on or produced several records in the six years he has worked with us.
We can also, of course, refer to several artists who have worked with us and our students on our annual trip to Abbey Road Studios such as The Magic Numbers, KT Tunstall, The Leisure Society, Ren Harvieu among several others – please see https://www.helpmusicians.org.uk/news/latest-news/smoke-rainbows-album-in-aid-of-music-minds-matter-announced
Extrapolating the essence of the question further, in fact all of our staff are professionally engaged in one way or another beyond the lecture theatre. Ben Burrows is composing classical works pretty much all the time for silent film reissues. Ben's work has been at times been in conjunction with the British Film Institute and he has commissions for several silent film shows nationally. Mark Marrington, is a classical guitar specialist outside of YSJ Music Production and is in the final stages of a book on the Music Production History of the Classical Guitar.
Given that we're only a small team, as we have small student numbers (on purpose!), we are actively engaged in so many areas. If I am required to respond further, we can answer with hand on heart, that we're all engaged actively in writing for academic publishers and at the moment we run a series for Routledge called Perspectives On Music Production (https://www.routledge.com/Perspectives-on-Music-Production/book-series/POMP) with several academic books or content generated from the department. In addition to this we've spearheaded several conferences, namely Innovation In Music and the Music Production Education Conference.
Another question we're so often asked is how we're able to discuss the business of music which is so ingrained in our teaching and course design? David Young, our music technology teacher is an innovator and entrepreneur and runs several businesses including https://thereminbollards.com with installations in several countries, and most notably the Science Museum in London. Russ runs his mastering business and has been connected with several industry organisations such as the Audio Engineering Society among others which brings, industry credence to the work we teach. Chris Johnson runs a small label to handle the production, promotion and distribution of the records he makes, as well as managing his tours and other gigs. Real life experience enhances a text book on occasion!
If you want to find out more, please email askalecturer@soundoutput.co.uk
How is business, industry and freelance life ingrained into the courses?
This is a question we're often asked is how we're able to discuss the business of music which is so ingrained in our teaching and course design?
David Young, our music technology teacher is an innovator and entrepreneur and runs several businesses including https://thereminbollards.com with installations in several countries, and most notably the Science Museum in London.
Russ runs his mastering business and www.masteringcourse.com and has been connected with several industry organisations such as the Audio Engineering Society among others which brings, industry credence to the work we teach.
Chris Johnson runs a small label to handle the production, promotion and distribution of the records he makes, as well as managing his tours and other gigs. Real life experience enhances a text book on occasion!
If you have any specific queries, please email askalecturer@soundoutput.co.uk
To watch a video about this aspect of the course click here.
What connections to industry do YSJ Music Production have?
York St John Music Production staff are all actively engaged within the music industry and therefore are well connected. In fact, the university supports and proactively encourages Music Production staff to engage in such activity. With one foot inside the industry, lecturers and technicians offer a great deal of connectivity to the student, their education and the department as a whole. Our annual Industry Day is a testament to that with visitors over the years including:
Robert Orton (mix engineer for the likes Lady Gaga, Seal, Mumford & Sons etc.)
Phil Harding (engineer, producer and mixer for East 17, Kylie Minogue, Dead or Alive, Boyzone etc.)
Andy Barlow, (artist with his duo Lamb, and producer for U2)
Ed Heaton (music producer and local business owner)
Ben McAvoy (composer for film and television)
Chris Sheehan, Karousel Music (artist manager, label owner and advocate for Help Musicians UK).
Dom Smith (graduate and now serial entrepreneur at Mantality Magazine, Dom Frazer Media, Oxford Media Works and several other clients).
Sean Smith (graduate and BBC Radio Gloucestershire)
Aamir Yaqub (engineer, Beyonce)
and many many more…
Does YSJ Music Production offer Study Abroad?
Sorry not yet. We have tried to link our programme to other modes of study often associated with other programmes internationally. However, we have had to take the view that the education of our students on the programmes is too important to adjust at this stage. We will consider this possibility in a future validation of the programmes.
Does YSJ Music Production offer Work Placements or Sandwich Years?
Sorry no. We have, in previous jobs, had to engage in this, but can report that, in the main, students don't receive a parity of experience between employers. Some would just make tea, whilst others would be working full time.
Instead YSJ Music Production brings the work experience to the student. Each academic year, the students have to work with an external client who is paid by us to provide a parity of professional experience for our students. The students work on projects for these clients and gain, perhaps, more professional experience in doing so.
Can I switch course if I change my mind?
Between our 4 music production degrees, yes.
For example, if you have applied for Music Production BA(Hons) but once you arrive decide that Digital Music BA(Hons) is a better fit for you, let us know and we'll make the arrangements for you to smoothly switch over. This becomes more complicated the more progressed you in the course, so doing it in the first few weeks is best.
It is sometimes possible to switch courses after the first year, but there are circumstances where that can't work. The best thing is to talk to us as soon as you're thinking about it and we can help you make the right decision.
Switching courses to something other than a music production degree is more complicated and much more dependent on the course you want to move onto, so there's no simple yes or no. Again, let us know as early as possible and we'll help you investigate what's possible, and we'll help get everything sorted out to make the move you want.